NIAGARA STREAMING MEDIA
a division of Valdor Fiber Optics, Niagara is the global leader in video streaming hardware and software
the versatile product line can stream MPEG2, H.264, HD video in multiple, simultaneous resolutions and bit rates to set top boxes, mobile devices and computers
GoStream Streaming Media System
The GoStream is a powerful, compact streaming system that is designed for lecture capture. Powered by the legendary Osprey by Variosystems technology, this durable system comes with Niagara SCX v7.3 that includes enhanced audio features for adaptive and non-adaptive encoders. Additional options such as an Osprey audio input card makes the GoStream a good solution for professional studios.

view Details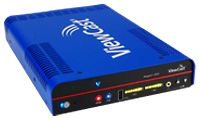 Niagara 2200 Streaming Media System
Effective Aug. 30, 2012, the Niagara 2200 will replace the Niagara 2100 and 2120.
The Niagara 2200 offers uncompromised quality and simplicity of operation in a compact, low-cost streaming solution. At the size of a half rak, the system supports a wide number of encoding formats for a variety of applications.

view Details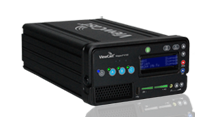 Niagara 4100 Portable Streaming System
The Niagara 4100 is designed with a combination of simplicity, portability and power to quickly and easily stream your HD content to broadband and mobile networks including live streaming to mobile digital devices. With the ability to ingest high-definition video, the Niagara 4100 is ideal for live sports, live newsgathering operation, webcasting or any streaming application where you need rock-solid HD performance on the go.

view Details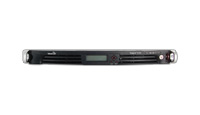 Niagara 9100 Streaming Media System
The Niagara 9100 series is a high-density/high-performing multiple encoder platform for service providers, broadcasters, and enterprises. The Niagara 9100 can be configured for a variety of video and audio inputs including HD SDI, component, Y/C, composite video with balanced, unbalanced, embedded, and AES/EBU audio.

view Details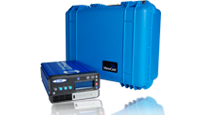 Niagara GoStream® SURF
The GoStream SURF portable encoding system is well-suited for broadcasters, corporations, government entities, network service providers and ministries. It offers a wide range of features and functionality to make Internet streaming to computers and mobile devices push-button easy for even the most novice user.

view Details
---