TelGroup S.A. de C.V.
customers include major telephone, gas, and oil companies operating throughout the world. Telecom customers include Telefonica (Spain), Telmex (Mexico), and Telcel (AmericaMobile).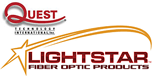 Quest Technology International
broad-line interconnect products supplier offering connectivity solutions for Data, Voice, RF Coaxial, Computer, Audio, Video, Satellite and Home Theater systems
AMS Technologies
high tech solutions to customers in Europe
Contact Information:
TelGroup S.A. de C.V.
Av. Manta No. 705 Lindavista
C.P. 07300
México, D.F., México
Tel: (55) 586-2733

(55) 586-0131
Fax: (55) 586-0143
www.telgroup.com.mx
QUEST Technology International Inc.
11200 N.W. 138th Street
Medley, Florida 33178
USA
Toll Free: (800) 280-1067
Tel: (305) 513-8583
Fax: (305) 513-9675
www.qtinet.com
AMS Technologies AG
Fraunhoferstr. 22
82152 Martinsried/Munich
Germany
Tel: +49(0)89 895 77 0
Fax: +49/(0)89 895 77 199
www.ams.de
Director of Sales:
Damian McGillivary
Phone +44 (0)1455 556360
Fax +44 (0)1455 552974